Sick loverboy gave many women HIV.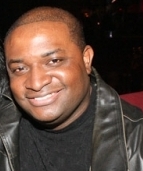 Blog King, Mass Appeal
FREDERICK, Md. – It took a couple of years. But they finally got him. Randolph Smith is rotting behind bars after police discovered he knowingly transferred the human immunodeficiency virus (HIV) to nescient women he met via online dating. The amatory assault transpired in Frederick, Maryland. Smith was apprehended in the aftermath of a two-year sting operation. Once detectives garnered enough corroboration, Smith's ass was grass. The case was eventuallly brought before a Grand Jury after investigators contacted multiple victims.
34-year-old Randolph Smith has been arrested for knowingly spreading the HIV virus to numerous women he met on Backpage. https://t.co/GSp3bZPDDH via @theGrio

— Backpage True Crime ❌ (@desgnatedsrvivr) April 17, 2019
The disease-spreading bastard was arrested and charged with four counts each of first-degree assault, reckless endangerment and knowingly transferring HIV. The investigation, however, is far from complete. If you had sex with Smith since July 2017, please contact law enforcement officials pronto at (301) 600-2100 or send an email to: [email protected].
Share your thoughts below.