Tiger collects his fifth green jacket.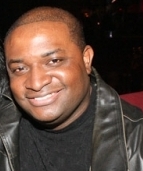 Blog King, Mass Appeal
AUGUSTA — It took fourteen years. But he finally did it. Tiger Woods is on top of the golf world again, shooting 13 under to win his 5th green jacket Sunday afternoon at the Masters. The Chinese negro is now the proud owner of 15 major championships, trailing only Jack Nicklaus' 18. "Just unreal, to be honest with you," said an elated Woods. "Just the whole tournament has meant so much to me over the years. Coming here in '95 for the first time, and being able to play as an amateur. Winning in '97 and then come full circle 22 years later, to be able to do it again."
"And just the way it all transpired today."
I can't thank my family, friends and fans enough for their support. Having my family by my side today is something I will never forget. To not only be able to play again, but to be able to win again, is something I will forever be grateful for. This jacket sure is comfortable. pic.twitter.com/LsOUX2dWH1

— Tiger Woods (@TigerWoods) April 14, 2019
Tiger's road to pre-eminence was anything but facile. The 43-year-old golfer drilled three birdies over his final six holes to overcome a third round deficit for the first time in his career. Speaking of overcome… many thought Tiger's championship days were over as a corollary of past amours, DUIs and four back surgeries.
Yet, despite his tribulations, Tiger overcame tremendous odds to triumph at Augusta. "A big 'well done' from me to Tiger Woods," Nicklaus tweeted. "I am so happy for him and for the game of golf."
"This is just fantastic!!!"
In addition to his green blazer, Tiger will become the fourth golfer to receive the Presidential Medal of Freedom.
Share your thoughts below.