Wendy Williams rethinks divorce.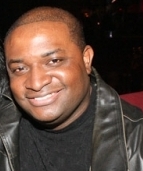 Blog King, Mass Appeal
NEW YORK — After 21 years of holy matrimony, scuttlebutt extraordinaire Wendy Williams filed for divorce on Wednesday. Now she's harboring second thoughts. Word on the street claims Wendy is giving strong rumination to reconciling with her fornicating husband — Kevin Hunter — despite the fact his paramour recently gave birth to his love child. "Wendy is having second thoughts about the divorce," said a close source. "She's terrified of being alone."
Hell, loneliness is one thing.
Despondency is another.
Wendy, 54, has to realize she spent the past couple of weeks commuting back and forth from the sober house to the hospital; mainly because Kevin won't keep his peripatetic phallus to himself. She's also experienced nervous breakdowns during live television broadcasts.
Wendy Williams Has Second Thoughts About Divorce https://t.co/dZBAstc65l pic.twitter.com/avNxK3s9k2

— Celeb FanPage 🤣 (@w3celeb) April 14, 2019
That said, some people can't stand sleeping in a half empty bed — even if it results in a lugubrious life of throes and melancholy. "Kevin and his friends are putting a lot of pressure on her not to go through with the divorce," said the source. "She's terrified of being alone and [she's] insecure about her success without him. He's a master manipulator and the strong lady we see on TV isn't who she really is."
"Deep down Wendy is a terrified, frightened little girl."
In the event of a divorce, there's speculation Wendy will pay alimony.
Should this weigh in her decision?
Share your thoughts below.