Crazy husband murders family.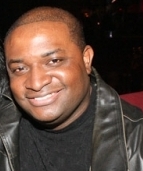 Blog King, Mass Appeal
PHOENIX — Austin Smith, 30, is busy rotting behind bars after he murdered his wife and two kids because he thought she was having an amour with a mutual friend. The familicide took place in Phoenix, Arizona. According to police reports, Austin went to a bar Thursday night and had one potation too many. The morose bastard then went home and confronted his wife — Dasia Patterson, 29 — for cheating on him. As the ruction intensified, the Hebrew Israelite pulled out a gat and emptied the clip — killing Dasia and his two daughters; Mayan Smith, 7 and Nasha Smith, 5.
Austin's 3-year-old daughter was astute enough to hide under the bed.
She was not harmed.
#BREAKING: Police have identified 30-year-old Austin Smith as the suspect accused of killing his wife, his two young daughters and a man who the suspect thought was romantically involved with his wife.
STORY: https://t.co/dMXFyDkvVD pic.twitter.com/IJVMJW0ev8

— FOX 10 Phoenix (@FOX10Phoenix) April 12, 2019
Austin then jumped into his vehicle and drove to the apartment of 46-year-old Ron Freeman, the man she allegedly had an affair with. As soon as Ron opened the door, Austin shot him dead while injuring two others. Ron reportedly told Austin he was "crazy" prior to the shooting.
Austin was arrested and charged with four counts of first-degree murder, two counts of attempted first-degree murder, and three counts of aggravated assault.
When asked why he killed his family, Austin said God told him to do it.
Share your thoughts below.