R. Kelly's bank account is low.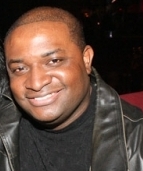 Blog King, Mass Appeal
CHICAGO — Recently released court documents show R. Kelly has $625 to his name. That's not a misprint. He's broke as a joke. Word on the street claims the 52-year-old vocalist was spotted patronizing a Speedy Ca$h last week. So, how did he get here? A few weeks ago, Kelly had roughly $400,000 in savings. But he was court ordered to pay $160,000 in child support in addition to another $173,000 in back rent. Kelly's landlord originally sued for $200,000. But, given Kelly's destitution, the property owner had to settle for what he could get.
Financial Boycotts work. #MuteRKelly
"Court documents reveal #RKelly has only $625 to his name" https://t.co/rRwRxdLDxF via @YahooEnt

— MuteRKelly-Official (@OffMuteRKelly) April 15, 2019
After receiving a court subpoena, Kelly provided a recent financial statement from Bank of America that contained a laughable balance of $625. In an effort to generate income, Kelly has been reduced to performing at low budget nightclubs in front of diminutive audiences.
Sh*t, he'll need every penny if he plans on remunerating Jussie Smollett's lawyer.
Keep in mind, the "Sex Me" singer is still on the hook for 10 counts of aggravated sexual abuse. If convicted, he'll spend the next 70 years tap dancing for inmates. It's really a damn shame.
Share your thoughts below.