Chiefs 2019 Schedule: Five 'prime time' matchups includes a trip to Mexico City
Chiefs schedule is prime time loaded.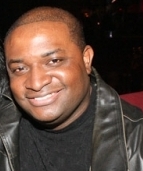 Blog King, Mass Appeal
KANSAS CITY — The National Football League released team schedules on Wednesday and our Kansas City Chiefs are featured in quintet of intriguing prime time matchups. That's the good news. The bad news is league MVP Patrick Mahomes and Co. will play 3 of their first 4 games on the road, including the season opener against former Chiefs quarterback Nick Foles and the Jacksonville Jaguars. As for prime time? In week 5, the Chiefs will host the Indianapolis Colts in a playoff rematch on "Sunday Night Football."
In week 7, KC will travel to Denver for "Thursday Night Football." The following week, the Chiefs will host Aaron Rodgers and the Green Bay Packers on "Sunday Night Football." Three weeks later, in week 11, KC will face the Los Angeles Chargers in Mexico City for "Monday Night Football."
The highly anticipated AFC title rematch between Mahomes' Chiefs and Tom Brady's New England Patriots will take place late Sunday afternoon in week 14. Then, in week 16, the Chiefs will travel to snowy Soldier Field to battle the Chicago Bears on "Sunday Night Football."
KC's home opener is week 3 against the Baltimore Ravens.
Here's the full slate:
2019 Chiefs schedule
| DATE | OPPONENT | TIME | NETWORK |
| --- | --- | --- | --- |
| Sunday, Sept. 8 | at Jacksonville Jaguars | Noon | CBS |
| Sunday, Sept. 15 | at Oakland Raiders | 3:05 p.m. | CBS |
| Sunday, Sept. 22 | Baltimore Ravens | Noon | CBS |
| Sunday, Sept. 29 | at Detroit Lions | Noon | FOX |
| Sunday, Oct. 6 | Indianapolis Colts* | 7:20 p.m. | NBC |
| Sunday, Oct. 13 | Houston Texans* | Noon | CBS |
| Thursday, Oct. 17 | at Denver Broncos | 7:20 p.m. | FOX/NFLN/AMAZON |
| Sunday, Oct. 27 | Green Bay Packers* | 7:20 p.m. | NBC |
| Sunday, Nov. 3 | Minnesota Vikings* | Noon | FOX |
| Sunday, Nov. 10 | at Tennessee Titans* | Noon | CBS |
| Monday, Nov. 18 | at Los Angeles Chargers (Mexico City) | 7:15 p.m. | ESPN |
| Sunday, Nov. 24 | BYE WEEK | — | — |
| Sunday, Dec. 1 | Oakland Raiders* | Noon | CBS |
| Sunday, Dec. 8 | at New England Patriots* | 3:25 p.m. | CBS |
| Sunday, Dec. 15 | Denver Broncos* | Noon | CBS |
| Sunday, Dec. 22 | at Chicago Bears* | 7:20 p.m. | NBC |
| Sunday, Dec. 29 | Los Angeles Chargers* | Noon | CBS |