Nutty mom fed children doo-doo.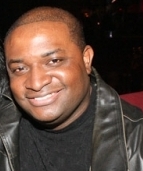 Blog King, Mass Appeal
DELAWARE COUNTY — Mary Elizabeth Moore, 34, will spend the remainder of her black-hearted existence behind bars after the nefarious broad fed her two children dog excrement on a daily basis. That's not a misprint. The kids (ages 3 and 5) had puppy caca for supper and diarrhea juice as a beverage. The maltreatment took place in a rural town near Jay City, Oklahoma. Mary's dumbass boyfriend is reportedly the mastermind behind the ordure menu. But police couldn't pin any evidence against him.
According to court docs, the kids were hospitalized at Saint Francis Hospital at the behest of the Department of Human Services. Medical professionals said the children were "so malnourished that hospital staff had to place them on a special diet and apply nasal feeding tubes."
"While DHS was at the hospital and speaking with one of the children, the child disclosed that she was alleged being fed dog feces," Delaware County deputy sheriff Tracy Shaw said regarding the case of woman starving her kids https://t.co/C0Uod669ZP

— Pritha Paul (@ZiggyZina143) April 17, 2019
The eldest child, a girl, weighed 26 pounds and the youngest, a boy, was 18 pounds. The girl had pinworms. "While DHS was at the hospital and speaking with one of the children, the child disclosed that she was allegedly being fed dog feces," said Delaware County Undersheriff Tracy Shaw.
"This is definitely an extreme case of child neglect, one of the worst that I've seen."
Area residents were equally baffled.
"This is just beyond anything I could ever even think about," said neighbor Jefferson Miles.
"Because here… it seems everybody kind of knows each other."
Mary looks terrible so we shouldn't be surprised at her lack of decorum. However, I'm shocked somebody made that ugly b*tch gravid… twice. During interrogation, the little girl told investigators Mary's boyfriend hurled beer bottles at her little brother.
She also said Mary cooked canine poop in a saucepan before serving it on a plate.
Damn, I guess her cooking really does taste like sh*t.
Mary has been charged with two counts of felony child neglect.
Is it time to bring back public hangings?
Share your thoughts below.