German con artist facing prison stay.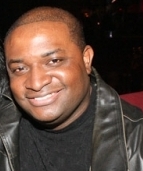 Blog King, Mass Appeal
MANHATTAN — "Fake it 'til you make it?" German con artist Anna Sorokin is lookin' at some serious jail time after the duplicitous socialite impersonated a millionaire while swindling thousands of dollars from several oblivious targets. By pretending to be rich, Sorokin received a plethora of goods and services knowing damn well she couldn't pay it back. She's currently standing trial at the Manhattan Supreme Court. The 28-year-old Sorokin, who went by her alias Anna Delvey, claimed to be a German heiress worth $60 million when, in fact, she's destitute as hell. We're talkin' R. Kelly broke, not Martha Stewart.
Big difference.
Sorokin even hoodwinked Vanity Fair photo editor Rachel Williams into paying off a $62,000 invoice for a luxury vacation stay in Morocco. Here's what went down: In May 2017, Sorokin invited Williams and two friends to an all-expense paid getaway to Marrakech. The prodigal quartet stayed in an extravagant four-room villa at the La Mamounia Palace Hotel at an exorbitant rate of $7,000 per night.
Anna "Delvey" Sorokin has been found guilty of several charges including grand larceny, attempted grand larceny, and theft of services https://t.co/NS3GjdrYe2

— New York Magazine (@NYMag) April 27, 2019
After 5 days went by, the hotel manager said f*ck forbearance and demanded a working credit card. That's when Sorokin offered more excuses than a n*gga going to jail, claiming she was having trouble contacting her bank. Sorokin then asked Williams to use her American Express before promising to pay her back later.
Williams' card was charged.
Several months went by.
She never received a reimbursement.
The good news?
Williams was able to recoup her losses by selling the story to HBO for $35,000. The movie should be released soon. She also signed a book deal with Simon and Schuster for $300,000. "I just wanted to tell the story," Williams said while testifying in court on Wednesday. "I feel it's an important story."
Williams wasn't the only one to get duped.
Prosecutors said Sorokin fleeced more than $275,000 from acquaintances, businesses and hotels. She also tried to secure a bank loan for $22 million. Sorokin is charged with grand larceny, attempted grand larceny, and theft of services. If convicted, she's looking at 15 years in the Penitentiary.
Share your thoughts below.