Tyreek Hill lost custody of child.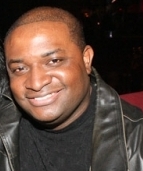 Blog King, Mass Appeal
OVERLAND PARK — There was wildfire speculation Tyreek Hill's 3-year-old son was extracted from home amid ghastly reports of child abuse. Turns out, the scuttlebutt was veracious. Thursday night, KCTV5 aired an investigative report detailing the loathsome ordeal. As of now, it doesn't appear Tyreek and his fiancé — Crystal Espinal — will face any criminal charges. Crystal is currently gravid with Tyreek's twins but their son remains in foster care pending an investigation.
Given the fact Tyreek lost custody after his son suffered a broken arm, it's probably safe to assume an NFL suspension is on the way and possibly a ban. As a former employee of the Kansas Department for Children and Families, I'd be the first to say it takes subhuman circumstances for a child to be deracinated from home.
After all, it's never easy dragging a kid out of his or her natural element.
This is a terrible look for Tyreek and the Kansas City Chiefs probably have no choice but to let him go. If I'm general manager Brett Veach, I'm on the phone right now discussing a trade. The NFL Draft is near. If the Chiefs are able to secure a 2nd or 3rd round pick for Tyreek, they should take it.
The draft is saturated with talented receivers.
It won't be hard finding a replacement.
KCTV5 Investigates: Tyreek Hill heads back to court after abuse allegations https://t.co/W7BWfl2Wzz pic.twitter.com/eHf7QUF5h5

— KCTV5 News (@KCTV5) April 18, 2019
I'm serious. It's time to move on. While at Oklahoma State, Tyreek assaulted Crystal (who was pregnant at the time) and the Chiefs drafted him anyway to proffer a second chance. Tyreek screwed that up. Now his career is in jeopardy. The speedy 25-year-old ain't the only one at fault.
Andy Reid and the front office are also culpable. The past couple of years, the Chiefs have had issues with 3 players who had contaminated reputations coming out of college.
1) Marcus Peters: Played collegiately at the University of Washington where he got kicked off the team for cussin' out a coach. As a member of the Chiefs, Peters got kicked off the team for cussin' out a coach.
2) Kareem Hunt: Played collegiately at Toledo University where he got in trouble for drinking too much and picking fights. As a member of the Chiefs, Hunt got kicked off the team for drinking too much and picking fights.
3) Tyreek Hill: Played collegiately at Oklahoma State University where he got kicked off the team for domestic battery against his pregnant girlfriend. As a member of the Chiefs, he's close to getting kicked off the team for alleged domestic battery against a child.
As you can see, red flags were visible and the Chiefs clearly ignored them.
Look… Coach Reid and company probably thought a paycheck would rectify their deportment, which is an asinine way of thinking. Anybody with an encephalon understands money doesn't ameliorate defective character. As a matter of fact, it augments proclivity.
In other words… if you're nice, money will make you a nicer person.
If you're an asshole, money will make you a bigger asshole.
The way I see it, the Chiefs have a 2 year window to win the Super Bowl.
This season and next.
That's because Seattle quarterback Russell Wilson just signed the richest contract in NFL history worth $35 million per year. Chiefs QB Patrick Mahomes is 10 times better than Wilson. Owner Clark Hunt has to open up the checkbook to Mahomes when his contract expires next year.
SEATTLE. Let's get it. @Seahawks #GoHawks pic.twitter.com/xeWnEnUzmR

— Russell Wilson (@DangeRussWilson) April 16, 2019
National pundits have already predicted Mahomes will be the NFL's first $200 million dollar man. When that happens, the Chiefs won't have enough mazuma to remunerate other elite players. That's why KC has to win now. To do so, it's imperative they scout, draft and develop the right players.
So far, Coach Reid and his accomplices deserve an "F" for player evaluation.
They have to act fast.
Time is running out.
Share your thoughts below.