Aladdin: Will Smith is catching flak for accepting Genie role, remains positive
Will laughs off angry backlash.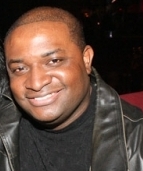 Blog King, Mass Appeal
LOS ANGELES — "You ain't never had a friend like me." Will Smith has been the target of fan vitriol ever since word got out he's portraying the blue-skinned genie in Disney's live-action remake of "Aladdin." If you recall, all hell broke loose after the 50-year-old thespian appeared on the December cover of Entertainment Weekly donning the wishmaster habiliment made famous by Robin Williams in the 1992 animated feature. Rather than espouse change, haters were expeditious to lambaste Smith with multifarious memes and pessimism. The Fresh Prince alum tried to laugh it off at first.
Now he blames social media.
Will Smith is flying over the haters like a magic carpet ride! https://t.co/iwCeVvz0gE

— Entertainment Tonight (@etnow) April 20, 2019
"It was very funny," Smith said during a recent interview with Empire. "There was a Sonic The Hedgehog/Genie frog [meme]. Everything is under such critical scrutiny. I came up in an era where there was no Internet. It's a new thing that I'm trying to get a handle on."
Things took a turn for the better after Disney officials released a full-length trailer last month. As a result, many critics have evinced a change of heart. "It even came with apologies from the cynics who were so adamant initially," said director Guy Ritchie. "I've never seen apologies in that world."
"I thought, 'Oh well, great, we're back to where I'd hoped we'd be.'"
The "Aladdin" remake hits theaters May 24th.
Share your thoughts below.