Saved by the Bell celebrates reunion.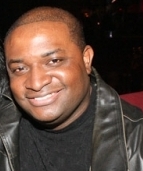 Blog King, Mass Appeal
SHERMAN OAKS — "It's alright 'coz I'm saved by the bell!" The cast of "Saved by the Bell" reunited for dinner Saturday night at Petit Trois in Sherman Oaks, California to celebrate three decades of friendship. Bayside alums Mark-Paul Gosselaar (Zack), Mario Lopez (A.C. Slater), Elizabeth Berkley (Jesse), and Tiffani Thiessen (Kelly) were in attendance. Dustin Diamond (Screech) and Lark Voorhies (Lisa) didn't show up. But we shouldn't be surprised. After all, they're both two patties short of a Big Mac. Dustin, if you recall, tried to prove he's no longer a nerd by stabbing a man on Christmas Day.
A Mini 'Saved By The Bell' Reunion Took Place Over the Weekend #Trending pic.twitter.com/K9vyCwrd8M

— Melissa Knowles (@Knowlesitall) April 22, 2019
Lark, who was once sexy as hell, suffers from a bipolar disorder and she's often seen conversing with herself in public. After years of childhood stardom, it's really sad to see Dustin and Lark go out like that. But, the aforementioned quartet and their spouses are doing just fine without them.
Mark-Paul posted a group photo on Instagram with the caption: "This is what 30+ years of friendship looks like." Elizabeth disseminated the same pic with the caption: "FRIENDS FOREVER." Mario took it a step further. He posted an Instagram Live video to give fans an inside look.
"Ok, fun dinner tonight with some old friends," Mario said while staring into the camera. "We ate an obscene amount of food… now it's time to play credit card roulette for the bill."
Saved by the Bell ran from 1989 to 1993 on NBC.
There's talk of a reboot.
Are you a fan the show?
Share your thoughts below.