Britney Spears gettin' treatment.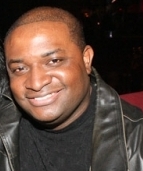 Blog King, Mass Appeal
LAS VEGAS — "Oops, I did it again!" Pop songstress Britney Spears posted an Instagram video Tuesday night to let everybody know she's perfectly sane and she plans on getting her ass back on stage very soon. Britney, 37, was admitted into a mental health facility in March to receive psychotherapy for "stress and anxiety." Her dad's declining vigor in addition to a new assortment of prescription drugs are primarily culpable. In spite of all that, Britney's boyfriend, Sam Asghari, told TMZ she's doing "amazing" and there's absolutely "nothing to worry about." Britney's 15-second clip contains the following loquacious caption:
"Wow!!! There's rumors, death threats to my family and my team, and just so many crazy things being said. I am trying to take a moment for myself, but everything that's happening is just making it harder for me. Don't believe everything you read and hear."
Britney Spears posted a video speaking out about her mental health treatment and telling everyone: "I'm gonna be just fine!" The singer revealed she is dealing with a lot of "stress and anxiety" and just needs some time.

🗣What do you think? pic.twitter.com/2B3hPxpmKi

— The Talk (@TheTalkCBS) April 24, 2019
In closing, Britney addressed her fans. "My situation is unique, but I promise I'm doing what's best at this moment," she wrote. "You may not know this about me, but I am strong, and stand up for what I want! Your love and dedication is amazing, but what I need right now is a little bit of privacy to deal with all the hard things that life is throwing my way. If you could do that, I would be forever grateful. Love you."
Britney has spent the past month in treatment.
Hopefully it works out.
Share your thoughts below.