Biden announces presidential run.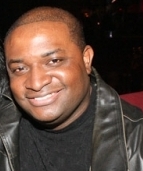 Blog King, Mass Appeal
WASHINGTON — Self-proclaimed negro lover Joe Biden is running for president. The 76-year-old politician threw his hat into the Democratic ring on Wednesday, joining a saturated field of more than 20 candidates who are looking to depose President Donald Trump. Like Biden, Vermont Senator Bernie Sanders has also launched a 2020 campaign. Kanye West said he's gonna wait and run in 2024. Biden's presidential announcement came in a video via Twitter. "We are in a battle for the soul of this nation," said the former Vice President. "If we give Donald Trump eight years in the White House, he will forever and fundamentally alter the character of this nation… and I cannot stand by and watch that happen."
The core values of this nation… our standing in the world… our very democracy…everything that has made America — America –is at stake. That's why today I'm announcing my candidacy for President of the United States. #Joe2020 https://t.co/jzaQbyTEz3

— Joe Biden (@JoeBiden) April 25, 2019
Biden is hoping his legislative experience and ties to Barack Obama's presidency results in White House pre-eminence. His proclamation, however, was met with Republican vitriol. GOP members released a retaliatory video lambasting the lack of economic growth under the Obama Administration's watch.
The video concludes with "Joe Biden: Backwards, not forwards."
Biden is already a frontrunner on multiple national polls.
If he wins, he'll become the oldest person ever elected president.
Does he have your vote?
Share your thoughts below.