Clark traded to KC, natives not happy.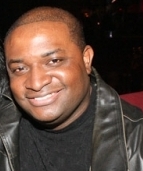 Blog King, Mass Appeal
KANSAS CITY — Super Bowl or Bust? For the second year in a row, the Kansas City Chiefs won't make a first round selection in the NFL Draft. That's because KC blindsided the football world on Tuesday by trading first and second round picks to the Seattle Seahawks in exchange for 25-year-old defensive end Frank Clark. That's right. The Chiefs mortgaged their future to win big today, and I can't blame 'em. Thanks to injuries and crime, there's no future in the NFL. I'm serious. Everybody's day to day.
For example, last year former Chiefs quarterback Alex Smith signed a 4-year deal worth $94 million with the Washington Redskins then broke his leg. Now his career's over and the Redskins are stuck in salary cap limbo. Again, there's no guarantees in the NFL. You gotta win now.
The Chiefs also gave Clark a massive 5-year, $105 million contract with $63 million guaranteed — making him the highest paid member of the team. Now the million dollar question: Is he worth it? "I feel like I'm good," Clark wrote in a tweet to ESPN's Josina Anderson.
"I wanted to be somewhere where I'm wanted, where I'm appreciated. I thank God that KC came in & showed that… In life u just want to be shown that you are appreciated sometimes & I feel like this was one of those things."
The transaction was met with instant approval from current and former Chiefs players. Defensive tackle Chris Jones tweeted: "This defense got real dawgs all around. Shits about to be crazy!" Former offensive lineman Jeff Allen tweeted: "Frank Clark is a very violent football player. That's a good thing…"
Clark's egress was felt on the other side as well.
Seattle defensive tackle Jarran Reed damn near broke into tears.
"I just lost my bestfriend in a trade," Reed tweeted.
"This is going to take some adjusting, fugggggghhhhhhh."
Reed, however, ain't the only one lamenting the exchange. According to a poll on ArrowheadPride.com, roughly 43% of Chiefs fans disapprove; mainly because Clark has a history of domestic violence in conjunction with a conviction for home invasion.
Clark also got ejected from a Seattle practice session a couple of years ago after punching teammate Germain Ifedi in the face, and he once told Bleacher Report journalist Natalie Wiener she can enjoy a demeaning career cleaning his fish tank after she loses her job.
Damn, that's cold.
The @Chiefs landed an elite pass rusher. The @Seahawks received several draft picks.@RapSheet breaks down the Frank Clark trade and what it means for both teams. pic.twitter.com/5KItktmJ6j

— NFL (@NFL) April 24, 2019
Anyway, many feel KC gave away too much. ESPN's Bill Barnwell graded the trade a "D-" for the Chiefs while giving the Seahawks a "B." Opponents of the acquisition are quick to recount Clark's 2014 domestic arrest when he was a student-athlete at the University of Michigan.
"If the Chiefs didn't think they would catch a little gruff from fans for this, then they've misread the community," said Todd Leabo with Sports Radio 810. "There's a lot of people who don't care what anyone does as long as you can play football and win, and there are going to be plenty of people who don't care how good you are at football. If you done anything in the past, they're not going to like you. And most people are probably in the middle."
Leabo makes some relevant points.
Just keep in mind, the game of football is a cutthroat industry comprised of many non compos mentis individuals. Chiefs owner Lamar Hunt, general manager Brett Veach and head coach Andy Reid understand that better than anybody.
Most players are pain killer dependent and some are in the early stages of Chronic Traumatic Encephalopathy (CTE). In other words, there aren't too many choir boys in the NFL. You almost have to be batshit crazy just to participate in the sport.
Look, football shouldn't be viewed as "family entertainment." Instead, the NFL should be juxtaposed against gladiator entities like UFC and Pro-Boxing. If you're part of the vocal minority clamoring for adroit deportment from a bunch of at-risk negroes, the NFL ain't for you.
Simply put, this is a man's game and sometimes it's Shabba Ranks ugly.
After all, 300-pound men collide with each snap. Head injuries run rampant. Players routinely exit the field with broken bones and severed ligaments. Some are even carted off.
Parents are foolish for allowing their kids to watch the sh*t.
That said, with the addition of Clark, the Chiefs now boast a top three defensive line. Yessir. It's right up there with the Chicago Bears and Los Angeles Rams. Hell, you could make a strong argument that Clark (13 sacks) and Jones (15 sacks) form the best line tandem in the NFL.
Although parlous in multiple ways, the trade figures to pay immediate dividends as long as Clark stays out of trouble and eschews embarrassing the organization. Also, look for KC to add a cornerback and a linebacker to complete the defensive overhaul.
If wideout Tyreek Hill somehow eludes a suspension, the Chiefs will be heavy favorites to reach the Super Bowl; thanks to the inclusion of Mr. Clark and several new pieces.
Share your thoughts below.