Tyreek is heard issuing threats.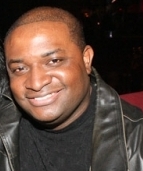 Blog King, Mass Appeal
OVERLAND PARK — Better put those Super Bowl plans on hold. The Kansas City Chiefs are gonna need a new receiver. KCTV5 News and TMZ released shocking cell phone audio of a quarrel that transpired in March between Chiefs wideout Tyreek Hill and his gravid fiancé Crystal Espinal. The confab took place at the Dubai International Airport. Tyreek and Crytal are being probed by the Overland Park Police Department and the Kansas Department for Children and Families over an incident last month that left their 3-year-old son with a broken arm. What's more troubling is the couple is expecting twins.
In the 11-minute recording, Tyreek issued a profanity-laced minatory to Crystal who admits to covering up for his abusive ass by lying to investigators. To compound matters, broken bones ain't the only issue. Crystal said Tyreek punched the child multiple times in the chest.
"He is terrified of you," Crystal said.
"You need to be terrified of me too, dumb bitch," Tyreek replied.
"That's why you can't keep a fucking man, nigga."
Tyreek tried to repudiate any wrongdoing. But the kid ratted him out.
"I didn't do nothing," Tyreek explained.
"Then why does he say 'daddy did it?'" Crystal asked.
"A three-year-old is not going to lie about what happened to his arm."
Not sure what's going on. But it's clear these two aren't meant to be together. If you recall, Tyreek beat the hell out of Crystal a few years ago while she was gravid with his son. Now he allegedly broke the kid's arm.
Johnson County District Attorney Steve Howe is busy reviewing the audio. There's a 5-year statute of limitations on Tyreek's case. So future charges are possible. Crystal shared the audio with a fidus Achates so it can be utilized as an "insurance policy" against Tyreek. The confidant then turned the recording over to authorities. The kid has been removed from the home and remains in foster care. Chiefs general manager Brett Veach held a late night press conference and announced Tyreek has been suspended indefinitely pending further investigation.
"Earlier this evening, we were made aware of the audio between Tyreek and Crystal," said Veach who looked extremely tired. "We were deeply disturbed by what we heard and deeply concerned."
"At this time, and for the foreseeable future, Tyreek Hill will not take part in any team activities," Veach continued. "We are going to gather more information. We're going to evaluate this information and we will make the right decision regarding Tyreek Hill."   
Wow! Talk about a bombshell!
Listen to the disturbing audio.
Share your thoughts.