Avengers: Endgame lengthy & worth it.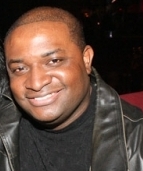 Blog King, Mass Appeal
ATLANTA — "So take me away, I don't mind. But you promise me, I'll be back in time." Gonna save everybody some time with this brazen précis: Directed by Anthony and Joe Russo, and filmed in Atlanta, Marvel's "Avengers: Endgame" is merely a superhero production mimeographed from Robert Zemeckis' 1985 film "Back to the Future." That's the review in a nutshell. However… even though many of us have become jaded of time traveling stratagems, Endgame dispenses enough cinematic orgasms to keep moviegoers enraptured for 3 hours.
The sequel picks up where "Avengers: Infinity War" concludes.
The earth is in ruins, everyone's practically dead, and intergalactic sociopath Thanos (Josh Brolin) is busy pleasuring himself on a remote planet. To compound matters, the Avengers are an assemblage of melancholic parts; mainly because they've internalized guilt for getting their asses kicked by Thanos.
Now that #AvengersEndgame is out in the world, you all can finally live without the fear of me spoiling it 🙈@brielarson @RobertDowneyJr @TessaThompson_x @Renner4Real pic.twitter.com/qBJL7lTkfZ

— Mark Ruffalo (@MarkRuffalo) April 26, 2019
Iron Man (Robert Downey Jr.) is now a morose family man. Thor (Chris Hemsworth) is a corpulent slob. And the Incredible Hulk (Mark Ruffalo) has somehow morphed into a Shrek-like polymath. If you're expecting to descry prolonged appearances from Black Panther (Chadwick Boseman) and/or Captain Marvel (Brie Larson), a crestfallen outcome is in your future.
Both have diminutive roles towards the film's cessation.
Speaking of cessation, there's a big surprise following the ending credits and you're not gonna like it. As a matter of fact, it's downright insouciant. In summary, Endgame is a rock solid conception anchored by nonpareil special effects. But sister films Black Panther, Thor: Ragnarok, and Captain America: Civil War are significantly better; especially when it comes to diegesis and screenplay.
The good news? The infinity stones are recovered.
The bad news? A pair of your favorite heroes won't survive.
Again, the flick is long and it's boring in spots.
So you'd be sagacious to urinate prior to entry.
Blog King's Rating: 4 out of 5 popcorn bags
Share your thoughts below.