Idris Elba got hitched again.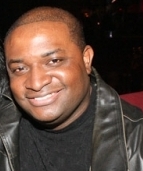 Blog King, Mass Appeal
MARRAKESH — Sorry ladies. Idris Elba is officially off the market… for the third time. The British thespian, who was named People Magazine's 'Sexiest Man Alive' last year, said "I do" to 29-year-old Somalian model Sabrina Dhowre on Friday during an idyllic 3-day ceremony at the Ksar Char-Bagh hotel in Marrakesh, Morocco. Idris was decked out in a bespoke finery designed by Ozwald Boateng. Sabrina, who was named Miss Vancouver in 2014, turned heads in a lavish Vera Wang dress.
Congratulations to newlyweds @IdrisElba and Sabrina Dhowre. See inside the couple's beautiful celebrations https://t.co/CfIQx0rnEc

— British Vogue (@BritishVogue) April 27, 2019
Vogue Magazine covered the wedding for its July issue. The couple's nuptials came on the heels of a sumptuous rehearsal dinner that took place Thursday night. The fun didn't stop there. Friday's reception featured fire dancers followed by a majestic "white party" the ensuing Saturday.
Idris, who has a 17-year-old daughter and 4-year-old son, said animal magnetism had nothing to do with getting hitched. Even though his woman is fine as hell, it's all about the intangibles. "She makes me laugh and we share common goals," said Idris, 46, who was married twice before. "She makes me happy. She makes me celebrate my successes and when I'm not too sure about stuff she makes me think."
Congrats Idris and Sabrina on your new union!
When can we expect Baby No. 1?