Alabama pedophile rapes a 5-year-old.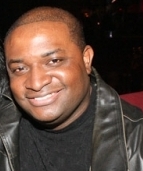 Blog King, Mass Appeal
MONTGOMERY — Steven Sarandon Barnes is busy putrefying behind bars after he allegedly raped a 5-year-old girl, causing multiple injuries that required surgical amelioration. The heinous ordeal transpired Friday afternoon in Montgomery, Alabama. Barnes was arrested shortly after the child was admitted into Prattville Baptist Hospital. The 28-year-old pedophile even simpered while taking a booking photo. Barnes is charged with first-degree rape, aggravated child abuse, chemical endangerment of a child and marijuana possession. The Montgomery community remains in shock.
"ONE OF THE WORST CASES" | A 28-year-old man is charged with the rape and endangerment of a 5-year-old girl in Alabama. The girl was hospitalized after the attack. https://t.co/4BZV5BfV16

— WCJB-TV20 (@WCJB20) April 29, 2019
"I will say that this is one of the worst cases that I've seen in my 31 years in law enforcement," Millbrook Police Chief PK Johnson told news reporters via email. If prosecutors get their wish, Barnes will never again see the light of day. They're seeking life without parole.
"The defendant has four prior felony convictions, including a crime of violence," Chief Assistant District Attorney C.J. Robinson told Judge Glenn Goggans. "The defendant is a known drug user. Judge, this was a grisly rape, sexual assault of a 5-year-old child."
Chief Johnson said his staff will do "everything we can to see justice is served for this little girl."
What's my take?
We've reached a point in this country where, more often than not, the comeuppance doesn't fit the crime; especially when juxtaposed against what transpires legally overseas. For example, rapists in the Middle East are flogged, castrated and/or put to sleep contingent upon the severity of the infraction.
In Barnes' case, capital punishment seems appropriate.
I'm serious. There's really no point in expending taxpayer dollars on a piece of sh*t. Dude raped a 5-year-old girl then smiled during his mugshot. Jeez, just kill the negro and get it over with.
Share your thoughts.