Jussie Smollett won't be back.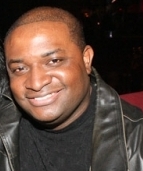 Blog King, Mass Appeal
CHICAGO — Homosexual actor Jussie Smollett is unemployed. On Tuesday, Fox Entertainment announced "Empire" has been renewed for a sixth season despite a gradual nosedive in television ratings. But the next installment won't include Jussie. That's because network officials decided not to bring him back in wake of allegations claiming he lied about being assaulted by a pair of racist, homophobic, MAGA hat-wearing Donald Trump supporters.
"By mutual agreement, the studio has negotiated an extension to Jussie Smollett's option for season six," said Fox television officials in a statement. "But at this time there are no plans for the character of Jamal to return to 'Empire.'"
Fox has renewed #Empire for a sixth season, @JussieSmollett's future remains in limbo https://t.co/qSVZa4VjiC pic.twitter.com/sxISIOPhJb

— Hollywood Reporter (@THR) April 30, 2019
Jussie was recently charged with 10 felony counts of disorderly conduct after Chicago police determined he remunerated Nigerian brothers Abel and Ola Osundario to stage the spurious attack.
The charges were inexplicably dropped by Cook County State Attorney Kimberly Foxx, drawing the ire of President Trump and the American public. Speaking of Trump… during Saturday's rally in Wisconsin, the Commander in Chief called Jussie a "third rate actor" who's a "disgrace to our nation."
Fox officials said there's a chance Jussie will return to "Empire" in the future.
But right now he's out.
Do you agree with the decision?
Share your thoughts below.