Kashala's death finally confirmed.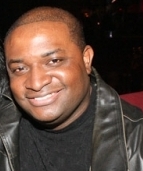 Blog King, Mass Appeal
HOUSTON — Law enforcement officials have identified the cause of quietus for 13-year-old Kashala Francis, who passed away a few days after being ambushed by a trio of students at Attucks Middle School in Houston, Texas. The iniquitous ordeal was captured via cell phone video on April 18th. According to the medical examiner's report, Kashala died due to complications of intracranial neoplasm — a scientific term for 'brain tumor.' Physicians at Texas Children's Hospital found the malignancy in the back of Kashala's scalp shortly after she was rendered comatose.
RIP 😢🙏🏾🙏🏾🙏🏾 #kashalaFrancis 13 year old dies days later following an after school fight. Now #MamieJackson is left grieving the loss of her child because of some wild teens decided to jumped her child and aggravate an newly discovered brain 🧠 tumor…SMDH😤😠😠😠#Blacktwitter pic.twitter.com/iLMQsMIIs9

— Toya Johnson🦋 (@ToyaBK79) April 25, 2019
Raw video footage shows the defenseless 7th-grader getting punched and kicked repeatedly in the cranium which may have exacerbated the tumor. Mamie Jackson, Kashala's mother, said had the pummeling not occurred, she "would have had more time with my baby."
Now mama seeks justice. "It's not fair. She did not deserve that. She kept saying 'Stop.' She didn't even want to fight, but they kept going," Mamie told reporters. "Why do I have to suffer? Why do I have to wake up and she's not here?"
Watch the shocking video.
Share your thoughts below.