Unfit mother got arrested & jailed.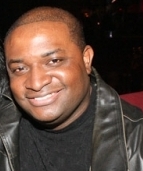 Blog King, Mass Appeal
MILTON, Fl — "Look at all these roaches, surrounding me everyday. Just need some time… some time to get away." Here's a Mother's Day story for your ass: Jessica Stevenson, a 33-year-old single parent of five, had her negligent ass thrown in jail on Friday for treating her children like bovine animals. The heinous crime took place in Santa Rosa County, Florida. According to the Sheriff's report, sh*t hit the fan when Jessica's second-grade daughter wore the same outfit to school for more than a week.
The child's mephitic raiment reeked of excreta due to "caked on fecal matter and urine." The malodor was so untolerable, students at Bagdad Elementary had to evacuate the classroom. Then, on a separate occasion, "hundreds of bugs" crawled out of the little girl's backpack during lunch — causing many to barf. When asked to explain, the compunctious child said her home is roach-infested.
Florida mom arrested after hundreds of bugs crawls out of daughter's backpack at school https://t.co/6xVB6q7FYC #Jessica Stevenson

— Scallywagandvagabond (@ScallywagNYC) May 10, 2019
Horrified faculty members called the Sheriff's office to launch an investigation. While probing Jessica's unfurnished residence, deputies noticed cockroaches on the walls, rancid sustenance in the refrigerator, and containers of bleach within reach of the children.
"The amount of neglect in this case is very disturbing," said Assistant State Attorney Greg Marcille.
The report also claims the Department for Children and Families conducted an investigation a while ago and determined the children shouldn't be deracinated from home. The Sheriff's office disagreed. Jessica was handcuffed and charged with a quintet of child neglect charges.
She's looking at a max of 25 years in prison.
After bonding out, Jessica told reporters she was treated "unfairly" and didn't deserve to get arrested. "I'm not a bad mom. I do everything I can. I work hard," Jessica explained. "We have roaches, people all the time tell me everyone in Florida has roaches."
"It's not easy when you're one person and five kids," Jessica continued.
"I want to do better and I'm trying."
What's your take?
Does Jessica deserve jail time?
Should she be allowed to keep her kids?
Share your thoughts below.