Woman's mugshot showcases tattoos.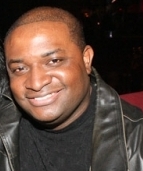 Blog King, Mass Appeal
DAYTON, Ohio — Alyssa Zebrasky, who's mugshots have gone viral because of her kooky facial tattoos, was thrown behind bars on Wednesday after she failed to show up in court. Common Pleas Court Judge John Durkin issued the bench warrant, leading to Alyssa's arrest. The eccentric damsel remains in police custody at Ohio's Mahoning County Jail. Getting arrested is nothing new to Alyssa. The felonious babe got busted in November following an altercation with an Austintown police officer.
Alyssa Zebrasky is back in police custody for the third time in six months. https://t.co/qQW3v5LKK9

— WOWT 6 News (@WOWT6News) April 26, 2019
Alyssa's booking photo, which resembles a "sugar skull," was obtained and disseminated by tabloids worldwide. What's sad is, before painting her countenance, Alyssa was a half decent lookin' chick who earned a living as a stripper. Now she looks like a Mephistophelian meth user.
A damn shame.
Prior to her November arrest, the 27-year-old malefactor was apprehended and jailed on a myriad of larceny and drug-related charges. As a repeat offender, Alyssa could face some serious jail time.
Share your thoughts below.