'Silver Spoons' star Rick Schroder jailed following domestic attack on girlfriend
Silver Spoons star arrested & jailed.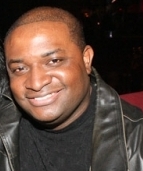 Blog King, Mass Appeal
LOS ANGELES — "Here we are, face to face, a couple of silver spoons." Former childhood star Rick Schroder has morphed from 'Silver Spoons' to iron bars. The 49-year-old actor was thrown in jail Wednesday morning after he allegedly beat the sh*t out of his pernickety girlfriend for the second time in less than a month. The Ike Turner impersonation took place around 1:00 a.m. in Los Angeles. Rick, if you recall, was also busted on April 2nd for beating his woman's ass.
According to police reports, law enforcement officials were dispatched to the couple's residence at 12:43 a.m. after receiving a 911 call on a domestic incident. When they arrived at the scene, officers found the distraught damsel licking her wounds. They also "identified evidence of a physical altercation."
Rick Schroeder has been arrested for domestic violence for the second time in less than a month. https://t.co/H5NQBuqLCh

— The Blast (@TheBlastNews) May 1, 2019
Rick allegedly punched the chick in her countenance because she threatened to vamoose and never return. The ex-luminary was arrested and charged with felony domestic violence. At the age of 12, Rick achieved stardom on the '80s family television sitcom "Silver Spoons."
He later starred on "NYPD Blue."
Rick's ordeal is eerily homogeneous to Gary Coleman's infamy. Because they achieved celebrity during an era of niggardly remuneration, stars from the '80s are mostly impecunious today.
Rick's net worth is listed at $8 million.
But many believe that's a bloated figure.
Probably wouldn't shock any of us if, during contretemps, that chick uttered something to the effect of "you ain't sh*t no more, broke mothaf*cka" — causing Rick to snap. Coleman and anachronistic thespians alike experienced something similar. Royalties can only pay so much.
There's a reason many of our teen heartthrobs jump off the ledge.
Rick's wife Andrea filed for divorce a couple years ago, just days before their 24th wedding anniversary.
He hasn't been the same since.
Share your thoughts below.