Samuel L. Jackson returns as Shaft II.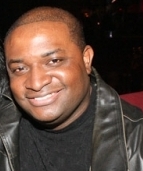 Blog King, Mass Appeal
LOS ANGELES — "Who is the man that would risk his neck for his brother, man? (Shaft) Can ya dig it?" After a 19-year hiatus, Samuel L. Jackson returns in Tim Story's "Shaft" scheduled to hit movie theaters June 14th. The latest installment, however, will feature Survivor's Remorse star Jessie T. Usher as Shaft's estranged son — a cybersecurity aficionado employed by the Federal Bureau of Investigation. "He joins the FBI, which is sort of anti-Shaft family values," Jackson told Entertainment Weekly during a recent confab.
"So when he comes to me for help, it's a matter of reshaping him."
Check out the new trailer for #SHAFT. Can ya dig it? pic.twitter.com/JOdkt2E3JV

— SHAFT (@SHAFTMovie) February 7, 2019
In the 2000 action-comedy, Jackson portrayed the nephew of the dramatis persona made famous by Richard Roundtree in the '70s. Now it appears he's passing the baton to Jessie. Can't blame him. Jackson just turned 70. "He's mellowed a bit," Jackson said, referring to his aging character.
"He's not quite as crazy and cynical. Maybe a bit more devil-may-care the last time we saw him. But still an extremely dangerous and funny character."
Again, Shaft hits theaters June 14th.
Watch the preview.
Share your thoughts below.