Teen sports star killed at a party.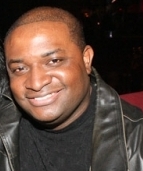 Blog King, Mass Appeal
ST. LOUIS — In a tragic development, teen sports phenom Jaylon McKenzie was shot dead Saturday night at a post-prom party in Venice, Missouri — roughly 5 miles northeast of St. Louis. He was only 14. According to police reports, officers were dispatched to the scene around 11:40 p.m. When they arrived, McKenzie was found suffering from gunshot wounds. He was expedited to an area hospital where he later died. A 15-year-old girl was also hospitalized with life-threatening injuries.
Humble,Teachable, Determined, Honor Roll student would describe Jaylon McKenzie. Soft spoken outside the field & a beast on it, we developed a good relationship with him and the family and we are DEVASTATED by this news. We are 🙏🏽 for the family and friends of Jaylon. #JM6 pic.twitter.com/5N7J5dK7ya

— EliteAm #eliteszn (@eliteamsports) May 6, 2019
McKenzie raised eyebrows nationwide in August after he reeled in five catches for 161 yards and two touchdowns at the NFL's 8th Grade All-American Game in Canton, Ohio. He was then featured in a Sports Illustrated article that references six young athletes on the cusp of global stardom.
McKenzie received football scholarship offers from the University of Missouri and University of Illinois. His goal was to play in the NFL for either the Los Angeles Rams or Los Angeles Chargers. Many believe McKenzie's mom shares culpability for allowing her 8th grader to party at midnight.
Do you agree with them?
Share your thoughts below.