Tekashi 6ix9ine's girlfriend discloses sexy 'breast tattoo' in the likeness of his face
Tekashi 6ix9ine's girlfriend is loyal.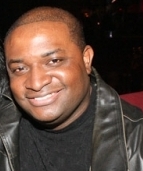 Blog King, Mass Appeal
NEW YORK — "These hoes ain't loyal?" In case you didn't know, imprisoned lyricist Tekashi 6ix9ine has a 'ride or die' chick and the devoted damsel cemented her troth in the form of an embonpoint tattoo of the rapper's countenance. Jade, Tekashi's girlfriend, recently divulged her latest ink adulation which showcases a graphic of her boyfriend's face right above her perky left breast. The amorous photo contains the caption: "Just got Chris Brown tatted, shit crazy." Not sure what that means, but Tekashi ain't complaining. He's absolutely ecstatic over the pic.
Tekashi 6ix9ine Girlfriend Jade Gets Portrait Tattoo She Say Look Like Chris Brown https://t.co/eFyZD0Cet2 via @urbanislandz

— Urban Islandz (@urbanislandz) May 7, 2019
Jade's titty tattoo is merely the second installment. She also has the number "69" embedded on her right shoulder. If you're a fan of Tekashi, you'd be sapient to follow Jade's social media accounts. After all, she was the first person to disseminate his prison images back in January.
Tekashi, who pleaded guilty to racketeering and weapon charges a few months ago, is busy serving time in a Brooklyn Penitentiary. He plans to egress soon. But, because he's a snitch, there's several people out to get him. Not to mention he has gangsta ties to Bloods in urban New York.
Do you like Jade's tattoo?
Is it a bit too much?
Share your thoughts below.