Mom's boyfriend murders infant.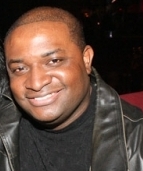 Blog King, Mass Appeal
RICHMOND — Law enforcement officials in Richmond, Virginia are investigating the grisly murder of 17-month-old Nariah Brown who was allegedly killed by her mother's boyfriend. The sanguinary ordeal went down at the Colony House Motor Lodge on May 8th. It's arguably the dirtiest, most unsanitary motel ever seen. Aija Brown, Nariah's mother, told police she left her baby girl in the motel room with her inamorato while she gave a family member a ride. When she returned to the ghetto lodge, the unthinkable had transpired. Nariah was raped and beaten to a bloody pulp.
The baby suffered multiple lacerations, punctured lungs and fractured ribs.
The little girl's aunt says the girl's mother, Aija Brown, had left her with someone she knew and trusted in their motel room. She returned to find her baby had been horrifically assaulted. She rushed Nariah to the hospital, where she later died. https://t.co/OXlbgpq7FP

— WTVG 13abc (@13abc) May 15, 2019
Nariah was expedited to an area hospital where she died two days later. "I said, 'baby, I love you… and I'm going to let you go with him… and I'll be right back," a tearful Aija told investigators. "I was in panic mode, disgusted, in total shock… that anything happened to her."
Aija, who wore makeup and fake eyelashes during her news interview, said she started dating her boyfriend a year ago but she's known him since 4th grade. Aija said she had every reason to trust him. Now she's asking parents to take heed of her warning.
"I love my daughter," Aija said.
"But I just want parents [to] keep your children close."
If only she had taken her own advice.
Anyway, Aija has some disturbing history of her own.
In October 2015, she was arrested and jailed for sexually assaulting an underaged male relative.
So she's now linked to a pair of cases involving child abuse.
What's your take?
Should Aija share culpability for Nariah's death?
Is it time for remiss parents to stop trusting significant others with their babies?
Share your thoughts below.