2 Women busted over child neglect.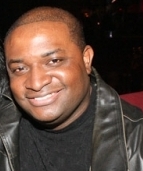 Blog King, Mass Appeal
PALM BAY — Joanne Hall, 77, and Corey Richards, 25, are both chillin' in the slammer after two little girls were found eating grass and twigs because they were starving. The ravenous act of negligence went down at a mobile home park in Palm Bay, Florida. According to court docs, patrol officers were dispatched to Holiday Park amid reports of two girls devouring wooden sticks in public. When police arrived, they found the children peppered with insect bites.
Two caregivers were arrested after these children were found thirsty and covered in bug bites in their mobile home park. These are not the living conditions these kids deserve. #ChildWelfare #TheChildrensCampaign #IAmForKidshttps://t.co/BVcg1h7G11

— Children's Campaign (@IAmForKids) May 15, 2019
The blonde babies were also famished, squalid and dehydrated. One had on a sh*tty diaper. Authorities tracked down the caregivers and threw both of their asses in jail. Joanne and Corey are charged with child neglect. The kids were placed in the custody of Florida's Department for Children and Families.
Share your thoughts below.