Evil boyfriend kills girlfriend's lil girl.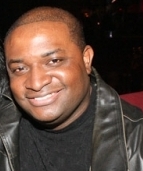 Blog King, Mass Appeal
HOUSTON — Derion Vence is busy putrefying behind bars after he allegedly raped and murdered 4-year-old Maleah Davis, the daughter of his ex-fiancée. The sanguinary ordeal went down around 9 p.m. on May 4th in Houston, Texas. Derion, believed to be the child's stepfather, was arrested the ensuing Saturday. According to police reports, Brittany Bowens — the child's mother — left Maleah alone with Derion to attend her father's funeral in Massachusetts. They also share a son together. At first, Derion told investigators Maleah was abducted by three Hispanic males during a carjacking while he was en route to pick up Brittany at Bush Intercontinental Airport.
But, after surveillance video surfaced, Derion modified his anamnesis — saying he was knocked insensible before waking up and realizing Maleah was gone. The little girl's body is still missing. Police did, however, detect blood inside Derion's apartment that matches DNA obtained from Maleah's toothbrush.
Rest In Peace , Princess 💔🕊 #MaleahDavis pic.twitter.com/GWxQeQcyZ1

— StillBoogie 🎯 (@shawtymac_x) May 13, 2019
The 26-year-old malefactor also made a disturbing comment that may lead to Maleah's whereabouts. "He actually told his mother-in-law a year ago, 'If I ever murder someone I can dump a body in Rosharon, that will never be found,'" said Tim Miller, director and founder of Texas EquuSearch.
Rosharon is a rural community in Brazoria, County.
Derion once had a mail delivery route there.
Police are probing the vicinity to locate the cadaver.
This isn't the first child abuse incident involving Derion.
He reportedly assaulted Maleah in the past which resulted in ecchymosis, facial swelling and black eyes. Child Protective Services investigated the alleged crime and determined the child wouldn't be deracinated from home. Brittany broke off her engagement with Derion a short while ago.
So many of us are confused as to why she'd trust her baby girl with a violent negro she's no longer with? Anyway… if you have any information on Maleah's disappearance, please call 713-308-3600.
Share your thoughts below.