Alyssa Milano has anti-abortion beef.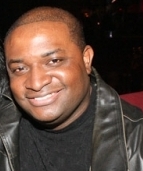 Blog King, Mass Appeal
ATLANTA — "Charmed" actress Alyssa Milano has a solution to the Republican abortion problem: Ladies must eschew giving up the derrière. The 46-year-old activist is calling for a "sex strike" until anti-abortion laws are repealed in the dirty south. In case you didn't know, Georgia and a quintet of other states now proscribe the effectuation of feticide once a physician identifies a heartbeat in the embryo. Keep in mind, a baby's cardiac pulsations are typically detected after 6 weeks — during a time when many women have no idea they're even pregnant. Under Georgia law, those clients won't qualify for an abortion.
We can LOVE sex and fight for our bodily autonomy. There are lots of alternatives to cis men.

Protect your vaginas, ladies. Men in positions of power are trying to legislate them. #SexStrike pic.twitter.com/yPCXuMt286

— Alyssa Milano (@Alyssa_Milano) May 11, 2019
Alyssa says that's bullsh*t. Now she's imploring chicks to keep their legs closed and vulvas shut for the betterment of humanity (or lack thereof). Hell, some ladies should be practicing celibacy anyway. Then we won't need so many damn abortions in the first place.
Ohio, Mississippi, Kentucky, Iowa and North Dakota also impose similar legislation.
"Our reproductive rights are being erased," Alyssa tweeted. "Until women have legal control over our own bodies we just cannot risk pregnancy … JOIN ME by not having sex until we get bodily autonomy back. I'm calling for a #SexStrike. Pass it on."
Alyssa has two children.
Do you agree with her stance?
Is sexual abnegation in your future?
Share your thoughts.