Evil stepmother receives 'death penalty' following torture of husband's daughter
Wicked step mom got death penalty.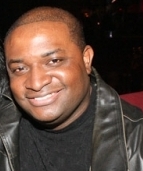 Blog King, Mass Appeal
ATLANTA — Tiffany Moss starved her 10-year-old stepdaughter to death in 2013. Now she's scheduled for a lethal injection. The 36-year-old stepmom was given the death penalty on Tuesday for the maltreatment and filicide of her husband's young daughter, Emani Moss. The heinous crime took place in Atlanta, Georgia. The verdict made Tiffany the state's lone female inmate on death row. It's also the first death sentence handed down in Georgia since 2014. Eman Moss, Emani's moronic father, was an accomplice to the murder.
He was supposed to get a death sentence too.
But he accepted a plea deal in 2015 that mandates he snitch on Tiffany.
Now he's busy serving life without parole.
#TiffanyMoss recently ended with her getting the death penalty for starving her 10 yr step daughter and her father attempting to cremate her body by setting her on fire in a trash can. HEARTBREAKING case. #EmaniMoss also was taken away and then returned by Social services. pic.twitter.com/N6pUt8ZUEW

— Just_me (@Just_Me1965) May 11, 2019
According to court docs, Tiffany locked Emani inside a room for weeks and refused to feed her. She even cooked food in front of her to rouse an appetite. During his testimony, Eman said his daughter was so ravenous she devoured her own excrement. His wife wouldn't allow him to take her to the doctor.
The emaciated child, who weighed a measly 32 pounds, eventually died. Rather than dial paramedics, Tiffany and Eman placed the little girl's cadaver in a galvanized steel trash can then set it on fire. Court members cried when they saw images of Emani's burnt corpse.
As the Gwinnett County jurors disclosed her kismet, Tiffany showed zero emotion. She foolishly waived her right to hire a public defender; instead choosing to represent herself. Not sure what her strategy was. But Tiffany made no opening or closing statements, and she didn't call a single witness.
She basically said "f*ck it" knowing she was gonna die anyway.
Hell, I'm not sure Johnnie Cochran would've made a difference.
Everybody wanted her dead.
Tiffany and Eman met at church and fell in love.
Are you satisfied with the jury's decision?
Does Eman deserve the death penalty too?
Share your thoughts below.