Ayesha Curry, wife of baller Steph Curry, discusses her career, boobs & parenting
Ayesha's a working mother and more.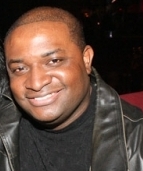 Blog King, Mass Appeal
OAKLAND — First, she told Jada Pinkett Smith men no longer find her prepossessing. Then she accused cosmetic surgeons of embonpoint malpractice. Not sure what's going on. But Ayesha Curry, wife of NBA star Steph Curry, clearly experienced a mid-life crisis… and she's only 30. During a recent confab with WorkingMother.com, Ayesha admitted she made a "rash decision" to get her breasts augmented after having her 2nd child in 2015. Now she's encumbered with "the most botched boob job on the face of the planet." Ayesha said she was coping with postpartum depression at the time.
Ayesha Curry Says Depression Led to 'Botched Boob Job' https://t.co/C8JVsBx7cV

— TMZ (@TMZ) May 14, 2019
"I didn't realize at the time, but after having Ryan, I was battling a bit of postpartum that lingered for a while," she explained. "It came in the form of me being depressed about my body … So I made a rash decision. The intention was just to have them lifted, but I came out with these bigger boobs I didn't want."
"I got the most botched boob job on the face of the planet," Ayesha continued. "They're worse now than they were before. I would never do anything like that again, but I'm an advocate of if something makes you happy, who cares about the judgment?"
Ayesha, who's both a chef and restaurant owner, had her 3rd child (Canon Curry) last year.
But she's been able to rebuild self confidence though her endeavors as a working mother.
Now, nothing fazes her.
Not even her big ass titties.
"The little things that used to seem like problems aren't problems at all anymore," Ayesha said.
"Things roll off my back more easily."