Kylie is expanding business ventures.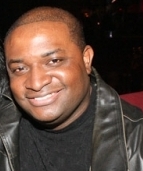 Blog King, Mass Appeal
LOS ANGELES — Ladies… if you plan on getting 'knocked up' anytime soon, Kylie Jenner may have what you need. That's because the 21-year-old reality TV star filed trademarks to concoct a post-maternity business with the moniker "Kylie Baby." The entrepreneurial infant line will contain a miscellany of neonate items including baby cribs, bouncers, changing tables and baby walkers. In addition to those products, Kylie plans to market a series of non-medicated skin care commodities; mainly moisturizers, lotions and creams.
#KylieJenner is getting into the BABY business! She just filed trademarks for "#KylieBaby" and looks to be launching baby line soon!👶🏻🍼

[READ] https://t.co/OcvHoP1WhM
(📸: @dailymail) pic.twitter.com/CuYgi5kNDs

— Power 106 (@Power106LA) May 14, 2019
Oh, there's more. You'll also be able to purchase linens, swaddling blankets, crib jumpers, breast storage bottles, breast pumps, strollers, car seats and diaper bags. Love 'em or hate 'em, the Kardashians and Jenners are all about that paper. Sh*t, Kylie was recently named Forbes Magazine's "youngest-ever self-made billionaire."
Her estimated fortune is a cool $1 billion thanks to "Kylie Cosmetics" and other endeavors.
Anyway, should gravid chicks get excited about the baby biz?
Do you plan to patronize Kylie's new entity?
Share your thoughts below.