Kareem Hunt addresses media.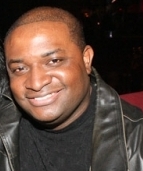 Blog King, Mass Appeal
CLEVELAND — Former Kansas City Chiefs halfback Kareem Hunt met with media in Cleveland for the first time on Wednesday to give an elucidation on how he plans to eschew beating a woman's ass. Hunt, now a member of the Cleveland Browns, was jettisoned by the Chiefs in November after TMZ released a surveillance video that shows him assaulting a young white chick inside a Cleveland hotel. The Browns picked him up a few weeks later. Hunt must now serve an 8-game suspension before he can play.
When asked how's life since returning to his home state of Ohio, Hunt replied: "It turned out to be good landing in a situation like the Browns, close to home again. I just have to sit back [during my suspension] and keep faith and better myself as a person."
#Browns RB Kareem Hunt promises John Dorsey he won't commit another act of violence: 'You can trust me' https://t.co/wliG4IN2XX

— Mary Kay Cabot (@MaryKayCabot) May 15, 2019
Hunt also said he would like to meet the victim and "apologize to her face." But he has no way "of contacting her." The woman, Abigail Ottinger, has gotten the hell out of dodge and she refuses to answer calls from the media. Hunt, by the way, swears he's a rehabilitated negro.
The 23-year-old Pro Bowler plans to get baptized on Sunday and he's doing lots of community service to rebuild trust. ESPN reported that had Hunt not lied about kicking Abigail's ass, the Chiefs would've stuck with him. Now he's getting a second chance with the Browns.
Did KC make a mistake by letting him go?
Share your thoughts below.