Cardi B tweeted parental dispatch.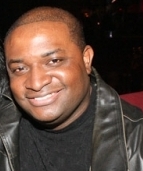 Blog King, Mass Appeal
ATLANTA — Maleah Davis and Nariah Brown are the latest bairns to fall victim to mom's bloodthirsty boyfriends, which kindled this public service announcement from Cardi B: 'Stop leaving your kids with ya boyfriends! PERIOD.' Maleah (age 4) and Nariah (age 1) were both recently raped and murdered by the significant others of their impetuous mothers who many believe should face charges. Cardi, who admits she's having difficulty finding someone to watch her 10-month-old daughter Kulture, disseminated a brazen dispatch on Monday; lambasting remiss mothers who are in dire need of trusted caregivers.
"Dear Moms, I know it's hard to find good babysitters you can trust (I still don't have one) and I know sometimes the money isn't there but PLEASE STOP leaving ya kids with your boyfriends!" Cardi wrote on her Twitter account. "The devil is manipulating their minds especially when they are needy of attention."
Cardi B says parents should stop leaving their kids with people they don't know that well. https://t.co/MOqPoK8eLd

— USA TODAY (@USATODAY) May 16, 2019
The "Bodak Yellow" rapper also said it's time for insouciant mothers to stop incorporating peculiar men into the lives of their precious offspring. "Let me make it simple for the dumb minded! STOP LEAVING YOUR KIDS WITH YA BOYFRIENDS! PERIOD," Cardi wrote.
"Learn your man before bringing him around your kids. Stop ignoring the signs."
Cardi's communique certainly resonated with fans and many rendered their two cents. Twitter user Carlita wrote: "If you have a boyfriend that cannot be trusted alone with children you should get rid of him asap." Another fan addressed Maleah's quietus with the following tweet:
"The mother in the case of #MaleahDavis knew full well that her child was being abused. It's messed up but some of the mothers will sacrifice their babies to these monsters just to keep them in the relationship. How do u know a man molests and beats ur child but go on a trip?"
Do you agree with Cardi's message?
Are today's mothers reckless and desperate?
Share your thoughts below.