Extremely Wicked, Shockingly Evil: Netflix biopic reveals raw ugliness of Ted Bundy
Ladies loved Ted despite his crimes.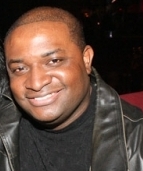 Blog King, Mass Appeal
LOS ANGELES — Yours truly got a chance to descry Ted Bundy's biopic "Extremely Wicked, Shockingly Evil and Vile" on Netflix the other day and two things stood out: 1) Teddy, who represented himself, could've became an exceptional lawyer had he not tortured and extirpated dozens of beddable women. Even the judge lauded his judicial efforts prior to imposing a death sentence. "I'd have loved to have you practice in front of me," said Dade Circuit Judge Edward Cowart. "But you went another way, partner."
"Watch Extremely Wicked, Shockingly Evil, and Vile Full Movie Download"https://t.co/mu6DbRlj3qhttps://t.co/JYYpudEFPp

— Extremely Wicked, Shockingly Evil, and Vile HD (@ExtremelyHd) May 3, 2019
2) Despite being a psychotic killer, women were infatuated with Teddy's shrewdness and physical appearance. Hordes of single ladies attended his trial just to catch a glimpse of his perspicacity. Hell… several chicks told the media Ted was innocent because he's so "dreamy."
A damn shame.
Directed by Joe Berlinger, "Extremely Wicked…" can be seen on Netflix.
Teddy is portrayed by Zac Efron.
Share your thoughts below.