Wilder lands 1st round knockout.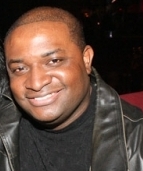 Blog King, Mass Appeal
BROOKLYN — "You got knocked the f*ck out!" Leading up to his WBC heavyweight championship bout with Dominic Breazeale, world titleholder Deontay Wilder (41-0-1, 40 KOs) expended a ton of energy talking about how bad he wanted to kick his challenger's ass. Wilder even told the media boxing "is the only sport where you can kill a man and get paid for it at the same time… so why not use my right to do so." Well… Wilder talked the talk, and walked the walk Saturday night with a first round knockout of Breazeale (20-2, 18 KOs) in front of 13,181 at the Barclays Center in Brooklyn, New York.
"Everything just came out of me tonight," Wilder said.
"I know it's been a big buildup. There's been a lot of animosity and a lot of words that were said, and it just came out of me tonight. That's what makes boxing so great."
Deontay Wilder's knock-out punch against Dominic Breazeale in slow motion 😳

Insane.pic.twitter.com/3j8QxtifZS

— GiveMeSport Boxing (@GMSBoxing) May 19, 2019
It was Wilder's 9th title defense; this one ending with a wicked right punch to the chin that will garner accolades for knockout of the year. To be candid, Wilder knocked Breazeale's dick in the dirt. The referee counted him out at 2 minutes, 17 seconds.
"I saw him slow up a little bit," Wilder explained.
"When I hit him with the right hand the first time, his body language changed. When you've been in [fights] with so many guys, you can recognize body language."
The nine consecutive title defenses also ties Muhammad Ali, Joe Frazier, Mike Tyson and Lennox Lewis for most among heavyweights. The all-time record, regardless of division, is Joe Louis' 25.
Did you watch the fight?
Should Wilder take on Anthony Joshua next?
Share your thoughts below.