Transgender woman Muhlaysia Booker murdered a month after brutal assault
Transgender lady murdered in Texas.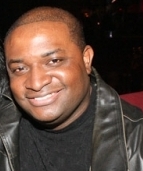 Blog King, Mass Appeal
DALLAS — Muhlaysia Booker, the 23-year-old transgender chick assaulted by a ghetto mob last month, was shot dead early Saturday morning. The fatality transpired around 6:40 a.m. in downtown Dallas. Police Lt. Vincent Weddington labeled Muhlaysia's demise "homicidal violence" just moments after finding her cadaver face-down in the middle of the street. "Upon arrival, officers found the complainant lying face down in the street — deceased from homicidal violence," Weddington said during Sunday's news conference.
Transgender woman Muhlaysia Booker found fatally shot in Dallas, a month after she was brutally beaten in attack caught on video that went viral https://t.co/zmjiu0wM0U pic.twitter.com/wHA6RwyhBN

— CBS News (@CBSNews) May 20, 2019
Taking into account Muhlaysia's homosexual izzat, Assistant Police Chief Avery Moore wouldn't confirm if a hate crime did or didn't occur. "I have no reason to say that or not," Moore told reporters. If you recall, on April 12th, Muhlaysia was clobbered in broad daylight following a minor traffic accident.
The entire ordeal was captured on video.
Raw footage shows 29-year-old homophobe Edward Thomas and his clique pummeling Muhlaysia in front of a truculent audience at Royal Crest Apartments. Even though Thomas was arrested and charged with assault, Weddington said there's no evidence linking him to Muhlaysia's murder.
"There is nothing at this time to connect Mr. Edward Thomas and the offense that occurred," he said.
What's your take?
Did a hate crime occur?
Are transgender women under attack?
Share your thoughts below.