Sampson sought deadly revenge.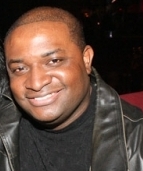 Blog King, Mass Appeal
NASHVILLE — Emanuel Kidega Sampson, 27, was in court Tuesday facing life without parole after the Sudanese gunman tried to murder a congregation of white churchgoers in September 2017. The sanguinary ordeal went down on a Sunday morning at Burnette Chapel Church of Christ in Nashville, Tennessee. Donning a tactical vest and motorcycle-style vizard, Sampson — who's black — shot and killed 38-year-old Melanie Crow while injuring 7 others. But, Deputy District Attorney Amy Hunter said Sampson's raison d'être entailed extirpating at least 10 white people as a reprisal to Dylann Roof's 2015 massacre at a black church in Charleston, South Carolina.
Roof, a white supremacist, killed 9 negroes at Emanuel African Methodist Episcopal Church.
NASHVILLE: Emanuel Kidega Sampson, 25, from Sudan, killed/shot 7 people today at a church. https://t.co/zJw1LUTVK4 pic.twitter.com/gyDE5h6g2R

— Legal Eagles (@zulablaw) September 24, 2017
Fortunately, Sampson was subdued by the usher to eschew a high body bag count. During Monday's hearing, Hunter articulated a lex talionis note that was supposedly written by Sampson. The letter references the red, black and green Pan-African flag also known as RBG.
"Dylann Roof is less than nothing," Hunter read out loud.
"The blood that 10 of your kind will shed is that of the color upon the RBG flag in terms of vengeance."
Sampson's lawyer, Jennifer Thompson, told court members her client's lone intent was to kill himself as evidenced by a suicide missive coupled with a 'goodbye' video he left for family and friends. Sampson faces a 43-count indictment that includes a first-degree murder charge.
Do you consider this a hate crime?
Does Sampson deserve a life sentence?
Share your thoughts below.