Winslow on trial, jail time possible.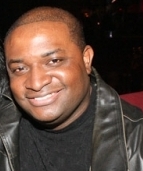 Blog King, Mass Appeal
VISTA, Cali — Former NFL tight end Kellen Winslow Jr. was on trial Tuesday in Vista, California for a series of lascivious sex crimes. Winslow, 35, is charged with raping a pair of homeless dames and exposing his phallus to another. The first victim, Jane Doe No. 1, is a 54-year-old hitchhiker who's accusing Winslow of purloining her vulva in a shopping center parking lot. She even saved her jism-stained panties to submit as DNA evidence. The second victim, Jane Doe No. 2, is a 59-year-old vagrant who claims Winslow raped her destitute ass shortly after she was abducted outside an Encinitas train station.
WATCH: Kellen Winslow II's defense attorney, Brian Watkins, delivers opening statements in CA v. Winslow II. https://t.co/67HeBWnSBS #WinslowTrial
—
Go to https://t.co/rMx2Iqn632 to find out how to watch in your area. pic.twitter.com/y91VnNEIIb

— Court TV (@CourtTV) May 20, 2019
The third victim, Jane Doe No. 3, is a neighbor who told police Winslow pulled his penis out while she was busy tending to her garden. The embattled 35-year-old was also arrested for masturbating in front of a 77-year-old woman at a Carlsbad gym. Taking into account the ages of Winslow's victims, it's probably safe to assume he's infatuated with seasoned cunt and gray pubic hairs.
Man, that CTE is a bitch.
Nevertheless… Brian Watkins, Winslow's attorney, claims the sexual encounters were consensual while portraying the accusers as being a bunch of mazuma hungry hoes. Watkins did, however, say his client is guilty of one thing: cheating on his spouse of 13 years. It should be noted Winslow's wife wasn't at the hearing and he didn't wear his wedding ring.
"It was sex," Watkins told court members.
"No-strings-attached sex. It's wrong. It's immoral. But it's not against the law."
Winslow was selected by the Cleveland Browns with the sixth overall pick in the 2004 NFL Draft.
He faces 12 charges which includes rape, kidnapping, lewd conduct and indecent exposure.
Watch the trial.
Share your thoughts below.