Pseudo Loverboy busted & charged.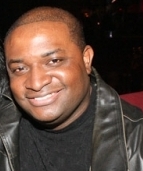 Blog King, Mass Appeal
ATLANTA — It took awhile. But they finally got his ass. John Martin Hill (aka Rotten Romeo) was thrown in the slammer Tuesday night after the serial mountebank was accused of conning a Georgia woman out of $80,000. According to police reports, John met the vacuous damsel March 27th on Match.com, a dating website for desiccated singles. John, 35, lied to the lonely bachelorette, telling her he's an ascending millionaire with adamantine aspirations of holy matrimony. As anticipated, the gullible colleen took the bait and John reeled her in.
After a week of dating, the couple got engaged.
John then hoodwinked his new fiancée into giving him $80,000 to purchase a house.
"During their short romance, he convinced her that they were in love and wanted to buy a house together," said Police Corporal Michele Pihera, a spokeswoman for Gwinnett County. "They went house-hunting and selected a home they were interested in."
John Martin Hill was arrested yesterday in Franklin, TN. He is at the Williamson County Jail.

We are thankful that the victim in our case came forward & reported this crime. Any other victims should contact their local police department.

Details: https://t.co/z1jZ9v8DYO pic.twitter.com/svatgLMA9v

— Gwinnett County Police (@GwinnettPd) May 22, 2019
After securing the mazuma, John changed both his name and phone number — cutting off all communication. "Following the exchange of money, the suspect ceased all contact," Pihera said. John apparently used some of the cash to procure a 2014 BMW that he painted black.
Realizing she got duped, the jilted querida called the authorities to launch an investigation.
During the probe, detectives discovered John lived with his girlfriend and a child in Duluth, Georgia. "The woman said she is in a relationship with the suspect," Pihera said. "However, she didn't know what his profession was. Also, she said he was only home on weekends."
"During the week, she didn't know where he went."
Hmm… she's in a relationship with a live-in boyfriend, yet she doesn't know what he does for a living and she has absolutely no idea where he is most of the time; not to mention her child is around this strange man. Hate to say it, but some of today's mothers are f*ckin' idiots.
Investigators also learned John altered his moniker at least five times the past two and a half years while defrauding several chicks in multiple states. In addition to Georgia, John is wanted in Virginia, Delaware, Maryland and New Jersey. He's charged with theft by deception — a felony.
"By sharing this story, it is our hope that he is not able to victimize any other women using this scam," Pihera said. "These types of con men are very good at manipulating their victims. They tend to say everything that a woman wants to hear."
What's your take?
Does John deserve serious jail time?
Should people become chary of dating online?
Share your thoughts below.