Black man is suing Buffalo Wild Wings.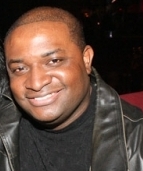 Blog King, Mass Appeal
OVERLAND PARK — A 55-year-old black man has filed a federal lawsuit against Buffalo Wild Wings in Overland Park, Kansas — claiming managers repeatedly uttered racist remarks while allowing white employees to snub African-American customers for one reason: "Blacks don't give good tips." The restaurant is located in the vicinity of 105th and Metcalf. Gary Lovelace is the complainant. He's a former employee who worked as a cook for 12 years. Lovelace, who reported sexually harassment in 2016, was fired for excessive tardiness after new management took over in 2017. He believes his age and disability led to a pink slip.
"Mr. Lovelace became fearful and was often stressed due to the tension he faced on the job during his shifts over the last year of his employment," the lawsuit says. To add insult to infirmity, Lovelace was labeled an "angry black man" by co-workers who claimed they were joking.
Former Buffalo Wild Wings employee claimed the restaurant turned away Black customers.

The lawsuit says white employees at the restaurant often refused to serve Black customers and said "Blacks don't give good tips." https://t.co/mHxj8AHIsB pic.twitter.com/HvJao2l3Cr

— Blavity News (@Blavity) May 23, 2019
Lovelace was also denied pay increases and forced to work unfavorable shifts despite his seniority. Another former employee is willing to vouch for the plaintiff. "I worked at this [Buffalo Wild Wings] location for nearly four years," the ex-worker wrote on Facebook.
"Accepting environment to all races it was not. The victim here is a sweet and kind man, who always brightened up the shift and it hurts my heart that he was discriminated against by the staff who should have been supporting him."
What's my take?
It's threefold.
1) If you're 55 and working at Buffalo Wild Wings, chances are you're angry. Hell, most (if not all) of the employees are half his age.
2) Lawsuits like this explain why corporations are ambivalent when it comes to hiring disabled and/or older applicants.
3) Yours truly is a frequent patron of this venue. It's next door to my favorite night club and the service is top notch. I'm not calling Lovelace a liar. Everybody's situation is different. I'm merely stating as a black man I've experienced zero issues.
Share your thoughts below.