Jessica Alba says filming love scenes are "disgusting," forcing use of Tequila shots
Jessica Alba hates kinky love scenes.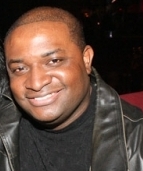 Blog King, Mass Appeal
LOS ANGELES — Jessica Alba, 38, has starred in many libidinous roles during the course of her lengthy acting career. Now that she's married with children, she finds romance portrayals "disgusting most of the time." Can't blame her. Even though thespians pretend to f*ck, they're still fondling foreign dermis and smelling each other's breath. That said, Jessica just purchased a new home for $10 million. With that kind of debt, she has no choice but to crawl her pretty ass into bed.
To get by, she's now reliant upon her little intoxicant helper.
Jessica Alba Says She Has to Take a Shot of Tequila Before Filming Love Scenes https://t.co/mvlUZNE3NP

— People (@people) May 22, 2019
The "Sin City" actress raised eyebrows the other day when she confessed to downing tequila shots before each love scene. "It's disgusting most of the time because [costars] are usually a stranger," Jessica said during a recent interview on The Skinny Confidential Him & Her Podcast.
"I do have to [take a shot]… When you're choosing to want to be with someone in that way, it's very intimate. You're breathing on someone, it's all there, you're smelling the skin… You want to choose who you're doing that with, and you gotta really pretend."
Fortunately for Jessica, her 40-year-old husband — Cash Warren — is a film producer "who understands" the business. Personally, I applaud his tolerance because there's no way in hell I'd let another dude caress my wife. Cash certainly deserves a pat on the back.
"What's nice about having a partner who understands the business is that he understands what it takes to do it," Jessica explained. "I'm working 16 hours a day, it's not glamorous, it's pretty intense."
Do you feel sorry for Jessica?
Are love scenes disgusting?
Share your thoughts below.