Larceny bandit 'busted' in Cali.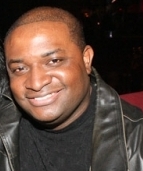 Blog King, Mass Appeal
FILLMORE — Kayla Gularte, 21, and Kathryn Weaver, 22, were thrown in the slammer on Friday for discharging pepper spray at a Dollar General employee during a larceny attempt. The shoplifting incident took place in Fillmore, California. According to the Ventura County Sheriff's Office, Kayla pilfered several items then walked out the store. After being confronted in the parking lot, Kayla spritzed the manager with a disabling aerosol then jumped into a getaway vehicle driven by Kathryn. A child was also inside the automobile.
Deputies busted the villainous duo shortly after.
"When contacted, Gularte sprayed the employee in the face with pepper spray and assaulted him in order to escape," said Ventura County Sgt. Vince Alvarez during a news conference. "Gularte ran to the parking lot where Weaver was waiting in a getaway car." 
These two women accused of shoplifting detergent at Dollar General in Fillmore led officers on a chase after one of them pepper-sprayed a store employee, authorities said. https://t.co/FtXPpPf4AM pic.twitter.com/QaqGgbVY2m

— Ventura County Star (@vcstar) May 24, 2019
Kayla and Kathryn are also suspected of effectuating a series of homogeneous crimes throughout Fillmore and Santa Barbara County. Law enforcement officials said they usually purloin batches of laundry detergent, lingerie and toiletries then swap them on the street for mazuma and narcotics.
"A search of the car revealed nearly 100 items that appeared to be stolen," Alvarez said.
"Deputies recovered the stolen goods from Dollar General, along with additional laundry soap, women's undergarments, razors, and fragrances. Investigators discovered that the popular and recognizable laundry detergents are being stolen and traded on the street for cash and/or drugs."
Kayla was booked on suspicion of robbery, conspiracy, illegal use of tear gas and child endangerment. Kathryn was apprehended on suspicion of shoplifting and conspiracy.
Kayla and Kathryn's recalcitrant deportment is paradigmatic of today's miscreants.
Is it time for Dollar General stores to beef up security?
Should management leave crime-fighting to police?
Share your thoughts below.