Disney's Aladdin is off the chain
Aladdin 2019 is funny and cool.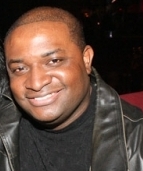 Blog King, Mass Appeal
HOLLYWOOD — The live-action remake of Disney's "Aladdin" was concocted to fail; mainly because the motion picture has zero chance of engineering the coruscating grandeur of the animated original. That said, director Guy Ritchie's conception has its moments and you'll laugh if nothing else. Like the 1992 classic, "Aladdin" tells the narrative of its penurious street urchin (Mena Massoud) who aspires to marry Princess Jasmine (Naomi Scott) despite the fact he relies upon five-finger discounts to make a living.
However, to win Jasmine's hand in marriage, Aladdin accepts a proposition from royal vizier Jafar (Marvin Kenzari) which requires purloining a magic lamp from the 'Cave of Wonders' in exchange for generational wealth. After being betrayed by Jafar, Aladdin secures the lamp for himself then accidentally liberates a Genie (Will Smith) who was imprisoned a thousand years.
As an act of gratitude, the Genie grants Aladdin three wishes.
Critics say Disney's #Aladdin "surprises in all the right ways". See it in theaters now. https://t.co/9GHq8sUHhs pic.twitter.com/hQ05yMXFtU

— Disney's Aladdin (@disneyaladdin) May 24, 2019
Again, the movie is funny. But the biggest issue involves casting. Given the film's Arabian roots, Ritchie certainly deserves credit for remunerating non-white thespians as welcomed protagonists. If you recall, the cartoon version drew opprobrium for employing Caucasian actors in lead hero roles.
Smith, who was definitely miscast as the Genie, did the best he could under second-rate circumstances. After all… there's no replacing Robin Williams, and Ritchie effectuated a lamentable error by trying. Rather than have the 50-year-old actor mimic Williams' jocular blue character, Ritchie should've allowed Smith to improvise a brand new personality into the iconic role.
Instead, Smith regurgitated Williams' lines and musical numbers.
Not a smart move.
Smith wasn't the only one not suited for his part. In the animated flick, Jafar was an ignoble badass with iniquitous goals of subjugating the beatific jurisdiction of Agrabah. He was towering and domineering with a baritone voice.
Conversely, Kenzari's character is underwhelming and pedestrian with soprano vocals.
Dude sounds like a clerk at 7-Eleven.
Every time Kenzari spoke, I wanted a Slurpee.
Also, Ritchie did everything within his cinematic faculty to portray Jasmine under a feminist light. Watching the film, you get the notion Jasmine is more enamored with ruling the country than getting hitched.
In summary, Aladdin 2019 won't garner any Oscar Awards. No sir. Not happening. But, thanks to an exorbitant budget of $183 million, it's beguiling enough to get the job done.
Blog King's Rating: 4 out of 5 popcorn bags
Share your thoughts below.