Drunken stripper kills three teens.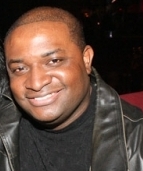 Blog King, Mass Appeal
MIAMI — In a tragic development, Mariam Coulibaly is facing a half dozen charges after the 31-year-old stripper steamrolled three teenagers early Saturday morning in Miami, Florida. The victims have been identified as 13-year-old Gedeon Desir, 15-year-old Lens Desir, and 17-year-old Richecarde Dumay. All three were members of the Little Haiti Football Club — a soccer team for impoverished youth. According to police reports… Gedeon, Lens and Richecarde were standing on the sidewalk around 5:30 a.m., waiting on a bus to attend a soccer tournament in Weston.
That's when a drunken Mariam swerved off the road; striking all three with her SUV. The inebriated damsel was then transported to Aventura Hospital in critical condition.
The boys, however, died instantly.
A Miami stripper is facing DUI manslaughter charges after she struck and killed three teens heading to a soccer tournament. It's alleged her blood alcohol level was twice the legal limit. Deets on https://t.co/BBLwet2fkh! Or swipe up in stories https://t.co/MLfGBeJI3K pic.twitter.com/oaIpnKx9RK

— YBF CHIC (@TheYBF) May 30, 2019
The pole-sliding malefactor was eventually charged with three counts of DUI manslaughter and three counts of vehicular homicide. Mariam, who had just finished shaking her ass at 'The Body' strip club, was driving at least 60 miles per hour in a residential zone.
Results of Mariam's toxicology assessment divulged a blood alcohol concentration that's twice the legal limit. That bitch was drunker than Ozzy Osbourne on New Year's Eve. "I'm very much depressed about everything going on," a maudlin Mariam told the Miami Herald while being treated in Intensive Care.
"I came from a blackout. When I woke up, I didn't even know that I hurt people."
Hurt people?
Bitch, you killed a trifecta!
Mariam, who was driving with a suspended license, has a lengthy history of traffic infractions.
She was cited in 42 incidents which includes 7 automobile crashes since 2008.
42 violations?
7 wrecks?
Dayuuummm!
Anyway, what's your take?
Does Mariam deserve life in prison?
Should strippers be required to Uber?
Share your thoughts below.