Brandon Browner facing more time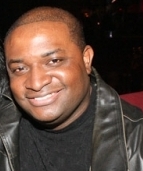 Blog King, Mass Appeal
LOS ANGELES — Eight is enough? Former NFL defensive back Brandon Browner, who's currently serving 8 years in the penitentiary for going Ike Turner on his ex-girlfriend, is facing more time. That's because the battered damsel is suing the 34-year-old convict for a slew of domestic attacks that allegedly took place between 2016 and 2018 with many incidents transpiring in front of her two young children. Browner, an ex-member of the Seattle Seahawks, was found guilty of attempted murder in 2018 which culminated with an 8-year prison sentence.
Seahawks' Brandon Browner Sued by Ex-Girlfriend for Multiple Attacks https://t.co/XgRAV8Di2I

— TMZ (@TMZ) May 25, 2019
In the new lawsuit, the victim claims Browner pummeled her countenance multiple times; once causing her to lose consciousness. He's also accused of punching her while she was asleep. During one ordeal, Browner allegedly grabbed the chick by the throat and threw her onto a mattress.
He then chased her down the street while she was half-naked in lingerie.
Oh, that's not all.
Browner is also accused of breaking into the woman's home, shoving her face into the carpet and dragging her throughout the house as she screamed for help. Will the victim win her case? Does Browner deserve additional prison time? Is CTE (Chronic Traumatic Encephalopathy) a factor?
Share your thoughts below.