Remy Ma faces multiple charges.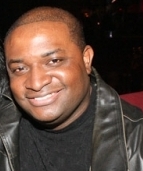 Blog King, Mass Appeal
NEW YORK — "You got knocked the f*ck out!" Hip Hop extraordinaire Remy Ma (legal name Reminisce Smith) was slapped with a quartet of misdemeanors on Friday for last month's pummeling of reality TV star Brittney Taylor. Remy allegedly socked the "Love & Hip Hop: New York" member in the right eye on April 16th during the Pretty Lou Benefit Concert at New York's Irving Plaza. Brittney's shiner has gone viral on social media. Remy was pissed off over a misunderstanding involving her stepdaughter Dejanae.
"What happened with me and Dej in Miami is I saved her — I saved her life, and [Remy] got aggressive," said Brittney who claims she protected Dejanae from an abusive man during Spring Break. "[Remy] was like, 'That's not what I heard,' and she punched me in the face."
Remy Ma Facing New Charges in Alleged Assault Case https://t.co/yxllaMialu

— TMZ (@TMZ) May 24, 2019
Remy, if you recall, was initially charged with misdemeanor assault after turning herself in. Now prosecutors are charging the 38-year-old rapper with two counts of assault in the third degree, one count of aggravated harassment in the second degree, and one count of harassment in the second degree.
Remy is lookin' at some serious jail time.
Dawn Florio, Remy's attorney, said her client was offered an indenture to plead guilty to third degree assault in exchange for the remaining charges being dropped. Remy would also be required to attend a prolonged anger management program. So far, she hasn't accepted the deal.
The case goes to trial in July.
Runnin' afoul of the law is nothing new to Remy.
She's already served 6 years in prison for bustin' a cap in somebody's ass.
Are you a reality TV fan?
Does Remy deserve jail time?
Share your thoughts below.