Thug kills a man over fake chain.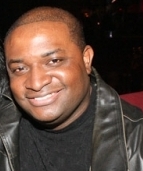 Blog King, Mass Appeal
OPA-LOCKA, Fl — Antoine Lynch, 16, is putrefying behind bars after he murdered 29-year-old Omar Alvarez over a fake gold chain. The armed robbery took place Monday afternoon in Opa-Locka, Florida. Alvarez was a loving father of two. According to police reports, Lynch noticed Alvarez donning a sparkling link and decided to rob his ass. The murderous teen shot Alvarez four times in the torso, then took off with the ersatz jewelry; not realizing it was spurious. Lynch jumped into a getaway vehicle driven by Jaquavius Matthews, 18.
The sanguinary ordeal was captured on surveillance video.
SEEKING INFORMATION: On 5/27/19, Omar Alvarez was killed in the area of Sultan Avenue and Bahman Avenue. Anyone with information is urged to contact @CrimeStopper305 at (305) 471-8477. pic.twitter.com/iiVwaSBdW9

— Miami-Dade Police (@MiamiDadePD) May 28, 2019
"He was heartless," said Glenda Medina, Alvarez's girlfriend. "He didn't care. He left two little girls without a father." Lynch and Matthews were eventually arrested and charged with first-degree murder. Now they're lookin' at life in prison over a fake gold chain worth $5.
Alvarez, who was smoked in front of his mother's house, worked as a truck driver.
Sad, sad story.
Share your thoughts below.