Andy Ruiz Jr. spanks Joshua.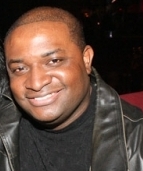 Blog King, Mass Appeal
NEW YORK — First, Buster Douglas upsets Mike Tyson. Now this. In a head-scratching development, corpulent boxer Andy Ruiz Jr. (33-1, 22 KOs) dropped Anthony Joshua (22-1, 21 KOs) in the seventh round to claim a shocking championship victory Saturday night in front of a capacity crowd of 20,201 at New York's Madison Square Garden. Ruiz, an 11-1 underdog, got off to a wobbly start. Joshua, who's all muscle, knocked his fat ass to the canvas early in the third round. Ruiz didn't know what hit him. "That was my first time getting dropped on the floor," he said. "It just made me stronger."
Seconds later, Ruiz got up and proceeded to open a can of whup ass. The big enchilada responded by knocking Joshua down twice in the third round and two more times in the seventh before the referee said enough is enough, making Ruiz the first Mexican-born fighter to win a heavyweight world title.
"I just feel so good, man. This is what I have been dreaming about," Ruiz said. "This is what I have been working hard for. I can't believe I just made my dreams come true. I just want to thank my team and my family. The sky is the limit, baby."
This is Andy's night, congratulations Champ 🇲🇽 pic.twitter.com/5gE8uFx4MG

— Anthony Joshua (@anthonyfjoshua) June 2, 2019
Ruiz's trainer, Manny Robles, helped make the miracle happen. Thanks to his contributions, Latino boxers are officially on the map. "This is for all of Mexico," Robles said. "Mexico has its first heavyweight champion of the world, and we made history."
Even though he got his ass kicked, Joshua showed class in defeat.
The 29-year-old British star chalked it up to a bad night. "Heavyweight boxing, baby. Thank you to the people who came out this evening. That's No. 1," Joshua said.
"Heavyweight boxing is on fire. I just have to turn it around a few notches and bring it back my way. I don't want people to drown in their sorrows. This will show I have the power and the strength. It just wasn't my night. But listen, it is good for TV. Good for DAZN and the people watching."
Did you watch the fight?
Is boxing fixed?
Is Joshua overrated?
Share your thoughts below.